Take Your Visitors to the Right Place WITH THE RIGHT TECHNOLOGY
In a world that's becoming increasingly fast-paced, on-demand and interconnected, providing interactive digital information is a necessary transition.
Inform and interact with your visitors with an NEC kiosk solution. We're with you every step of the way—from diagnostics and implementation to follow-up service and support. Our industry experts meet with you personally to assess each unique situation and create a plan. And with our training, your team will quickly learn how to make your content fresh, engaging and up-to-date.
"I'm incredibly pleased with NEC once again, and look forward to continuing a strong relationship with them in the future. I would recommend these displays for any retail environment because they provide the competitive edge this economy requires."
said ZACKY'S
Solution
Managed Services
We've got you covered from initial installation to continued calibration and maintenance
Learn more
Solution
Already have a projector?
Want to determine where to place the projector in your room, for optimal viewing?
Take a look
Solution
Not sure what technology you need for your application? Deciding between a display and a projector?
These are the things we'll help you determine with our new Product Selector tool.
Check it out
FEATURED KIOSK PRODUCTS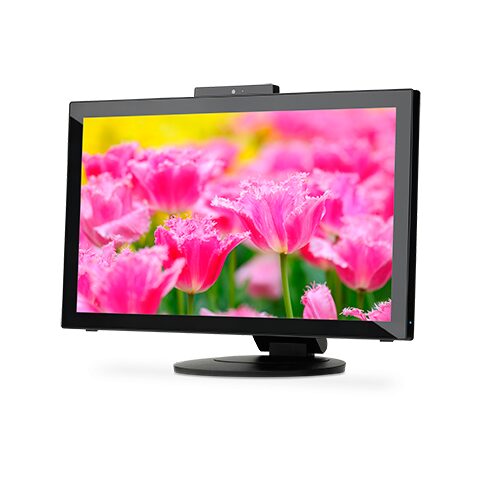 E232WMT-BK: 23" Multi-touch LED-Backlit Desktop Monitor w/ IPS Panel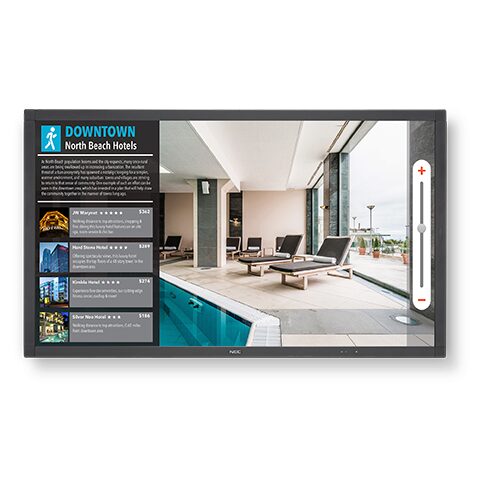 V404-T: 40" Touch Integrated Large Screen Display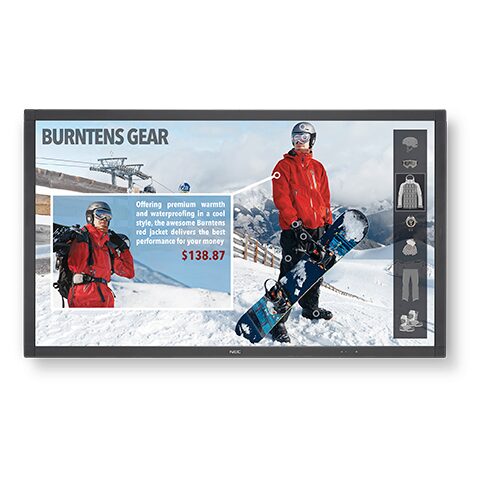 V484-T: 48" Touch Integrated Large-Screen Display
"We are truly excited to offer our guests an interactive experience and honored to utilize NEC products to enhance that."
said MONTEREY BAY AQUARIUM
Contact a Kiosks specialist today