ENGAGE Your Patients, Visitors and Employees alike with BRILLIANT Displays
Today's healthcare environments demand technology solutions that reduce costs, create operational efficiencies and improve patient and staff engagement. Sharp/NEC's digital displays can improve the patient experience and increase staff productivity. From the lobby to the patient room, Sharp/NEC will customize solutions based on your specific business needs. With over 30 years in the healthcare industry, we understand the challenges of improving patient care while keeping costs to a minimum. Sharp/NEC Display Solutions will work to provide an end to end solution from design to installation with one of the strongest warranty programs to back it up.
Deploy digital signage technology to provide wayfinding solutions to patients and visitors.
Use commercial grade, 24/7 displays to track patients and keep staff updated on critical communications.
Create video walls to recognize donors and build brand recognition.
Conduct interactive meetings, collaborate with medical teams and share data using the latest projector technology.
Utilize Sharp/NEC's durable displays for nursing stations, medical cart and EMR displays.
"We found everything we were searching for when we discovered Sharp/NEC."
said ALBERTA HEALTH SERVICES (AHS)
Promotion
High Impact Healthcare Communication Tools
When robust communication tools are needed, Sharp NEC Display Solutions can help support your efforts when and where you need them. Whether its emergency alerts, patient communications, or staff instructions, we can provide quick and easy solutions to get your message out and to the right audience quickly.
Explore how
Success Story
Enhance active learning and collaboration
In modern education, technology plays a critical role in everyday learning, going beyond the lecture to make information resonate and bringing new levels of engagement to a classroom. Schools can ignite students' passion for learning with classroom technologies that allow students to collaborate with each other and with their instructor. See the collective power of the latest display technologies in NEC's education showroom.
Read the success story here
Featured Product
NEC CB751Q
NEC's CB751Q —Provides an all-in-one, collaborative experience
Learn more
Success Story
Shining the light on the events scene
Explore an event center with amenities unlike any other, including full presentation capabilities for events of every kind
Read the success story
Solution
Managed Services
Gain peace of mind knowing that your NEC product is installed correctly, calibrated properly and maintained effortlessly
Learn more
Featured Product
Are you familiar with NEC's A Series dvLED posters?
These digital posters provide attention-grabbing, high contrast images at nearly any viewing distance
Check them out
Featured Product
NEC's V654Q
Industry leading color control capabilities with the SpectraView Engine.
Discover more
Solution
NEC's V554Q Large Format Display.
Featuring expandability options such as OPS and Raspberry Pi Compute Module slots for source integration directly into the display.
Learn more
Promotion
5 Year Total Warranty on Select C, E, V, and X Series Large Format Displays
Register a valid model to receive a FREE upgraded warranty for a total of 5 years.
Click here
FEATURED HEALTHCARE PRODUCTS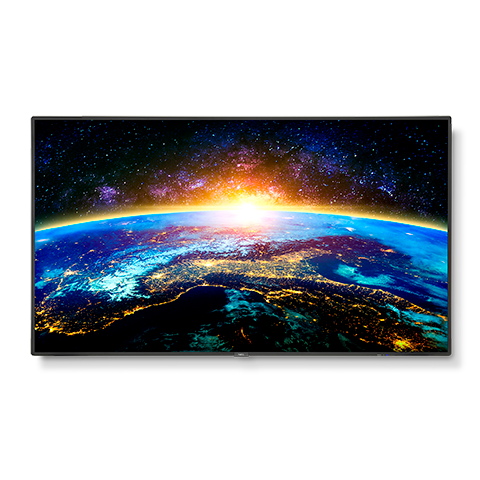 V654Q: 65" 4K UHD Professional Display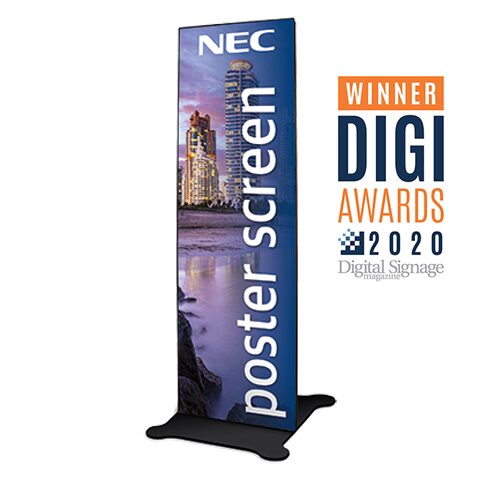 LED-A025i: 75" 2.5mm Direct View LED Digital Poster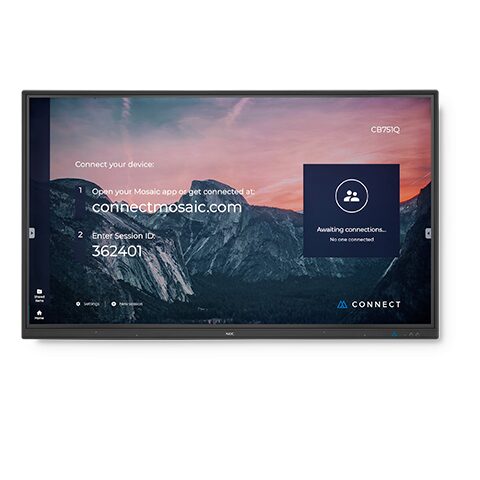 CB751Q: 75" Collaborative Display
"The displays' technology blends perfectly with what we're trying to do. The ease of calibration and the accuracy of the color screens in the diagnostic settings proved to us that we made the right choice. The displays provide the accuracy we need in the lighting and space we had already. It was a seamless installation."
said POUDRE VALLEY HEALTH SYSTEM
Contact a Healthcare specialist today